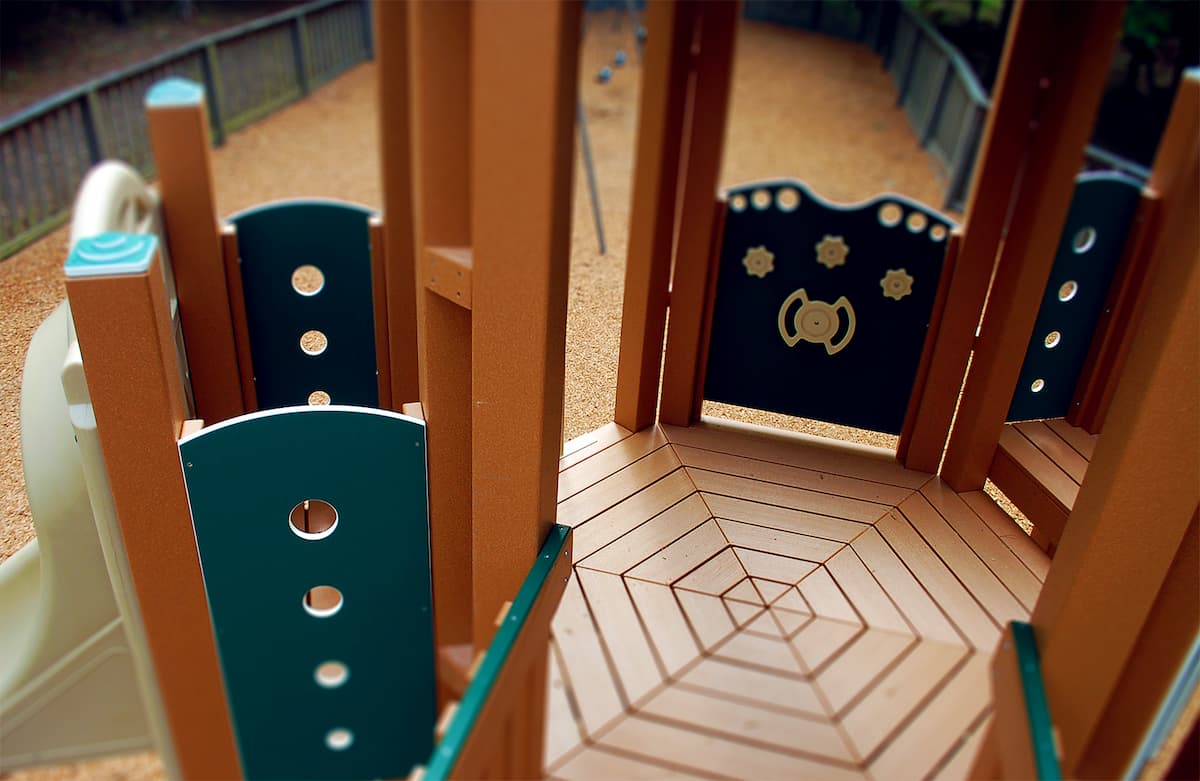 Our Recycled Material Is Revolutionary!
In many aspects, our recycled material is incomparable to what the competition offers. Consider the following significant points that position Playtopia as a pioneer in recycled play, rather than just following the status quo.
The lumber we utilize has achieved third-party recycled content verification via the Green Circle Certification process


Structural capabilities have been tested and verified per ASTM D6109-05 and D6117-97


Specially formulated core to allow for expansion in extreme weather conditions to prevent cracking and warping

But there are other reasons our material is the best in the industry...see below!
What advantages does buying recycled offer?
Graffiti Resistant

Eliminate paint and other marks with the aid of effective solvents and elbow grease - moreover, repair chips and gouges in the material by utilizing heat!

Weather Resistant

In typical climates or even in more severe coastal areas, it remains resistant to erosion, chipping, and splintering.

Bug Resistant

The product is designed to effectively prevent infestation by borer insects, including termites and beetles.

Fade Resistant

The product's color remains consistent throughout its material core, preventing any fading throughout its lifespan.

Softer Impact

The material we use is designed to be more flexible than steel, resulting in a softer impact during play and making it a safer option for your children.
Will NEVER need sanded, stained, or painted - impervious to mold, fungus or rot. And will NEVER rust!
Additionally, our material stays cooler in direct sunlight compared to steel!
Our Recycling Process
1

Bales of plastic containers sit on the floor ready to be stored!

2

Bales are unloaded and onto conveyers and hand sorted. Anything but milk jugs are removed.

3

Plastic containers are then ground into plastic flakes.
4

All of the ground plastic flake is washed.

5

After being washed all of the plastic flaked is extruded into plastic pallets.

6

The plastic pellets are then extruded into recycled lumber and into your new playground!
New Products Featuring Our Reycled Material!